Lunchtime and after school clubs and activities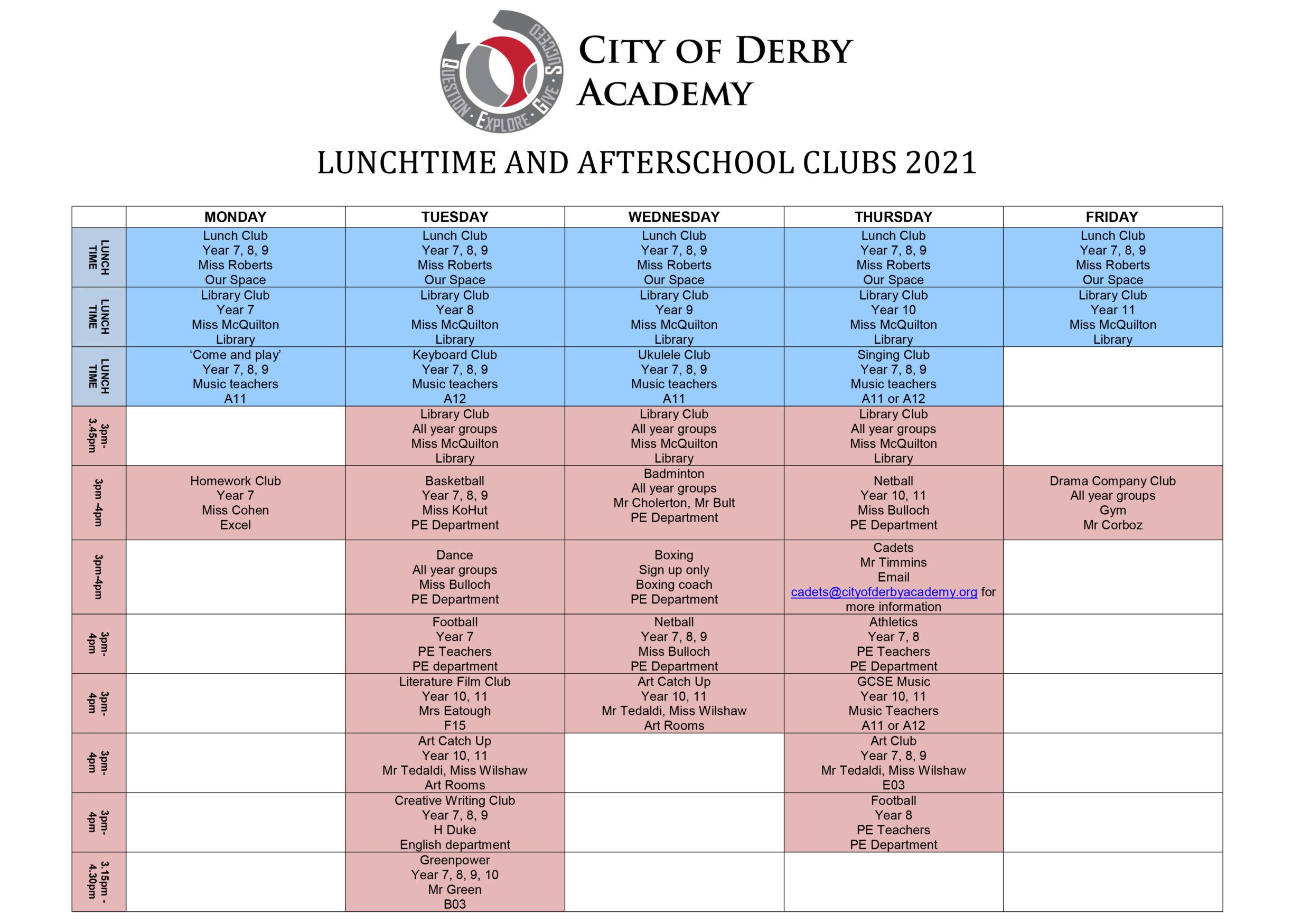 PE Clubs
Please note that during the two week mock examination period commencing Tuesday 16th November the following clubs will be the only PE clubs running:
Tuesday – KS3 Basketball
Thursday – Netball, Year 8 Football
Football fixtures will take place on a Tuesday, Wednesday, and Thursday. Netball fixtures will take place on Tuesdays in October and Cross country will be on a Friday. You will be informed if your son/daughter has been selected to play that week via a text message.
The following clubs will be running from 3:15-4:15 after school;
Tuesday
Dance
KS3 Basketball
Year 7 Football
Wednesday
Badminton
Boxing Coach (max 20 sign up Tuesday outside PE office)
Thursday
KS3 Basketball
Year 8 Football
Year 7 and 8 Sports Hall Athletics
Students will need to brig PE kit if they do not have PE on those days.
Please can you take the time to complete the PE Club Consent Form on PE Teams if you wish your child to attend a club. You only need to complete the form once and select all the clubs you think they might be attending. It is then you and your child's responsibility to stay informed and updated on club information. You will need to use your child's Microsoft teams login to access the form.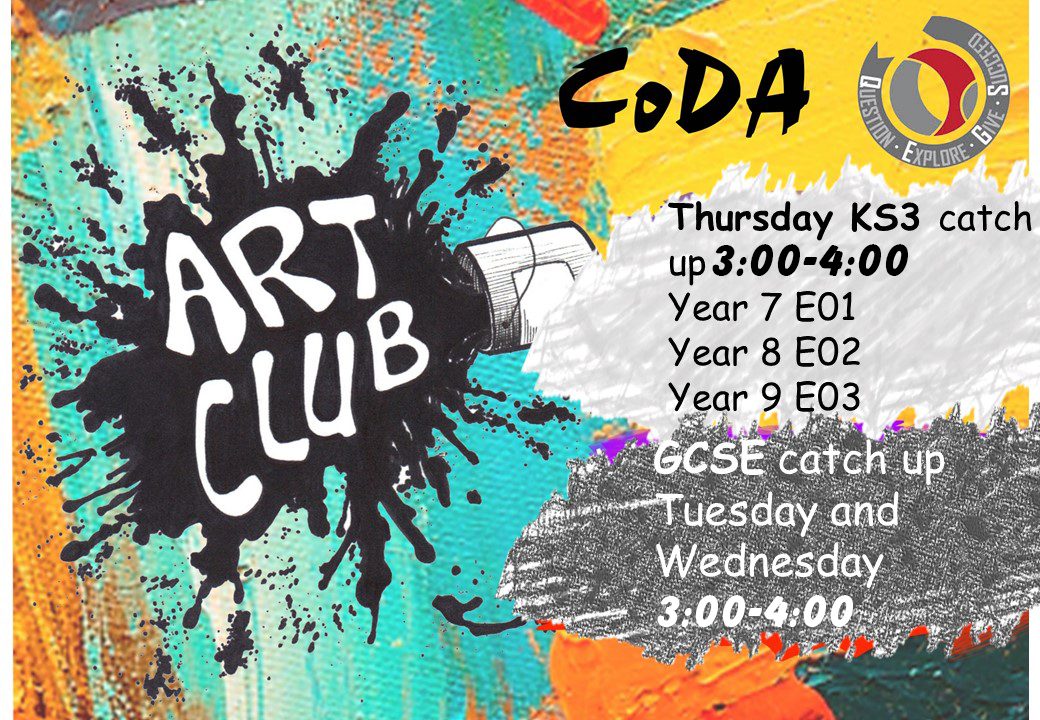 Parental Permission must be given for any student to attend the Art clubs. Please click the button to complete the consent form:
CoDA Newspaper Team
CoDA Competitions