May we take this opportunity to welcome you to the City of Derby Academy.
Our educational philosophy is to provide all students with an engaging and enjoyable learning experience which will develop both academic and personal success.
At the City of Derby Academy, we believe that academic outcomes are important and our expectation is that we will achieve national progress standards. However, we do not measure the success of our students by their examination results alone. Students access a balanced curriculum and we continually strive to develop characteristics such as self-confidence, self-belief and self-esteem so our students are fully prepared for life in modern Britain.
We believe that when the school, parents/carers and students share high expectations every child will achieve great things. This includes having an excellent attitude centred on respect, high standards of appearance, good manners, full attendance and punctuality.
We look forward to welcoming you to the City of Derby Academy.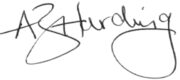 Mr Adrian Harding
Headteacher