Extended Learning Displays
In September we started updating the display boards in Extended Learning with a display of Bitmoji's of all the members of staff.
This continued with including information on issues that affect our students daily including Autism, ADHA, Dyslexia, Dyscalculia, Dyspraxia and Attachment Disorder. We updated the display cabinets with events in October such as National Smile Month, The Harvest Festival, World Mental Health Day, Queen Elizabeth and our lovely school dog Sully.
In Excel we created displays with students on current events: in September these included, Recycling week and Deaf Awareness week. In October Dyslexia Awareness week, Black History month, Diwali and put up our very own display tree for Halloween. For Remembrance Day we changed the tree to a Memorial Tree and invited everyone to write a message on a memorial poppy and hang it from the tree. Currently we have decorated the Excel room and the tree for Children in Need and had a competition "Guess Pooh bear's age".eep you posted on how the project progresses.
Connect Trade Skills Transformation
As part of the Outdoor Learning Intervention and Curriculum Programme at CoDA Connect, Young people have been focusing on Trade Skills. This is looking at aspects of outdoor learning that could be traded or have a more vocational aspect to them. As part of the project students have identified the old (and extremely cluttered and dirty) compound as an area to transform into an outdoor workshop for Forest school and woodwork projects and transforming the old pond and fire circle area into a more stable dug out fire pit area to improve the safety aspects of campfire activities.
Students have been taking part in risk assessing activities, learning about how to use different tools safely, measuring, marking out and organising equipment safely, as well as planning out what they want each area to look at. Most notably young people have tackled the messy and physically demanding work as a team all with allocated job roles tailored to their skills. A special mention has to go out to Dominik K who has become the honorary Deputy Project Manager for Mr Timmins having stayed multiple extra hours after school to work on the project and making the old compound area almost unrecognisable with his assistant James S. Well Done both of you and to all those that have been taking part in the project you should be proud of what you have achieved together. We will keep you posted on how the project progresses.
Music Success
Since the beginning of the academic year, Mr Stevenson has got a year 7-9 band, a year 10 band (known as The CODA Thrashers), and a small whole school string orchestra up and running. The string orchestra has been building their skills through free peripatetic sessions he is holding with them to help them feel confident enough to be in the orchestra. All of whom have had the opportunity to perform in the winter concert.
Doorways Derby Advent Calendar Appeal
Amazing response from our generous staff that have contributed to the Doorways Derby Advent Calendar Appeal, who will be distributing them to children in the community.
Thank you CoDA for spreading the Christmas spirit to those in need.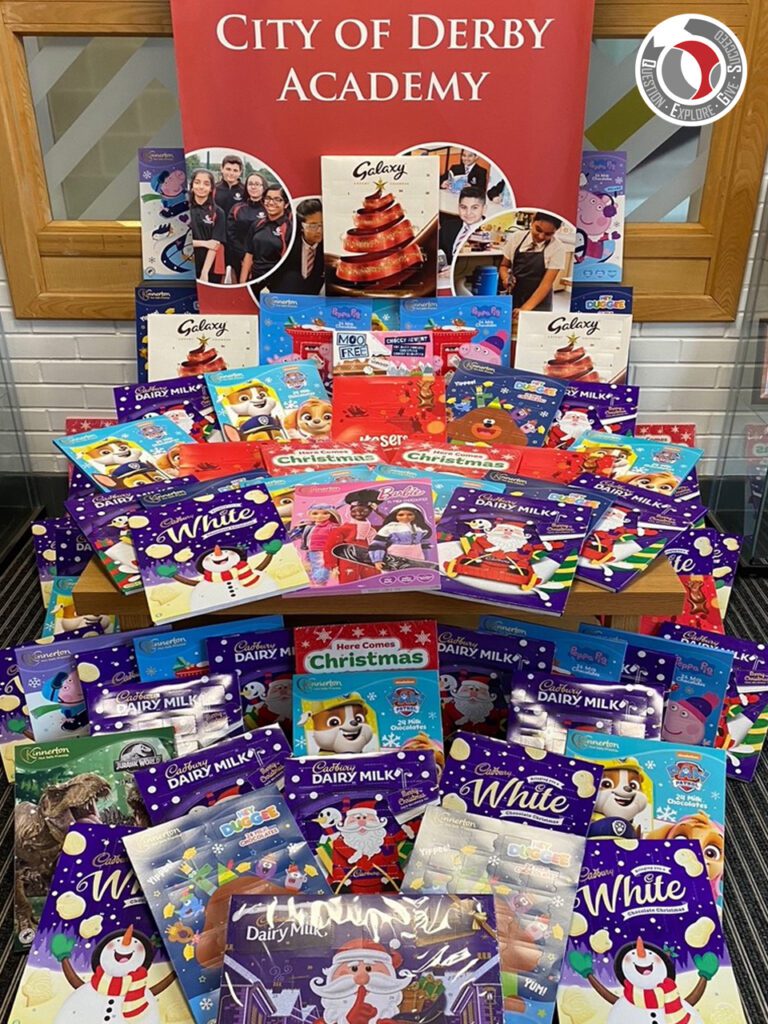 Mamma Mia
On the 2nd of November the Y11 Dance class went to the Lyceum Theatre in Sheffield to watch Mamma Mia. This is to help them gain ideas for their Unit 3 dances where they have to choreograph their own 7 minute dance. All students we're outstanding and we're a credit to the school including Pru P feeding a homeless man some chips because he was hungry. The students involved we're Shakina S, Estera S, Pru P, Amber A, Kaitlan S, Nina K, Charlotte D, Isabel W, Lizzie P and Vanesa B.

Netball Tournament
Miss Bulloch took the Y9 Netball girls to a tournament at Littleover. They have had 5 training sessions this year and came 5th out of 8 schools. Winning 3 of their matches against Cathedral, Noel Baker and St Benedict's. They were fabulous and did the school proud!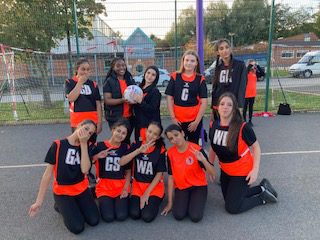 Prophet Mohammad's Birthday
We have had the privilege of celebrating Prophet Mohammad's birthday here at CoDA.  There were a number of activities including a rose and card for every tutor group provided by As-Siraat.  There was also a personal 5-minute video, from Mawlid in the City to CODA. We want to say a huge thank you everyone who coordinated the event.  Great work.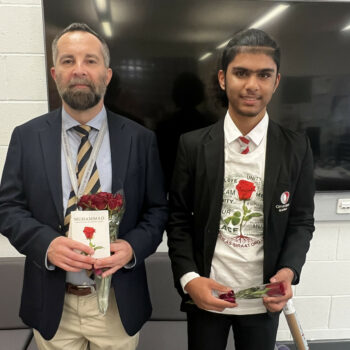 MacMillan Coffee Morning for Staff
Staff met for coffee at break time and donated the cost of their cuppa and cake to Macmillan in the process. They raised a staggering total of £353.73. Thankyou to everyone that came, drank, ate and donated.
The first National Macmillan Coffee Morning was in 1990. Since then, Coffee Morning has raised over £290 million for Macmillan. We were very proud to be a part of raising money for such a worthy cause.