All pupils in years 7-11 are entitled:
To find out about education qualifications and apprenticeships opportunities, as part of a careers programme which provides information on the full range of education and training options available at each transition point.
To hear from a range of local providers about the opportunities they offer, including further education and apprenticeships – through options events, assemblies and organised, activities, trips and visits.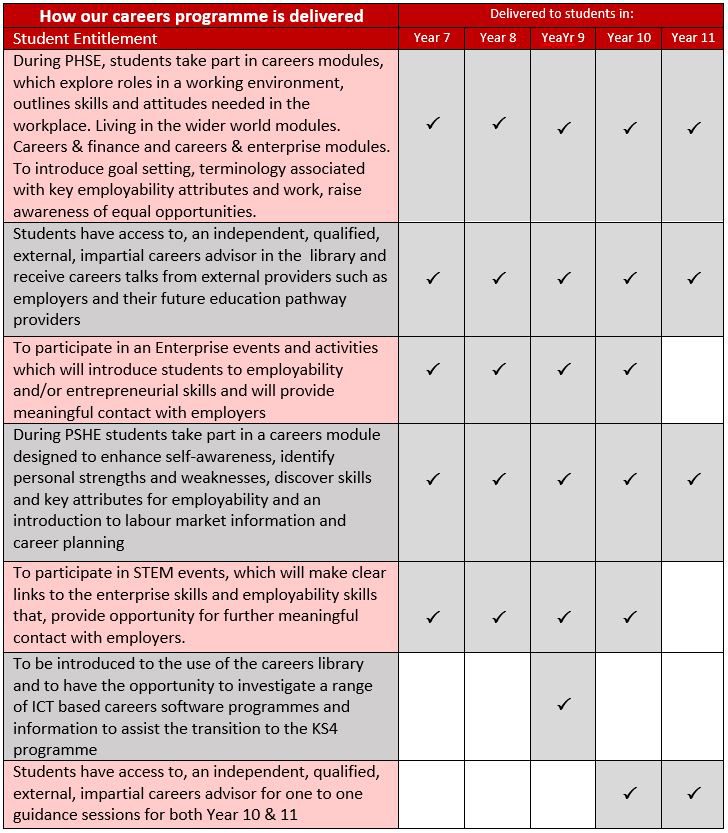 Our career programme is regularly updated to include any new relevant information. Careers advice is also available for all students with our careers advisor Thursdays 3:10-4:00pm in the library.