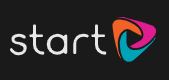 Start is a digital careers platform with the information, advice and tools to help your students to explore and plan for their future.
At the heart of the platform is a student's StartProfile, built throughout the academic journey to evidence their career development, informing and supporting their successful transition to future study and employment.
To access the platform please visit: https://d2n2.startprofile.com/page/home-page
How2Become
How2Become.com is the UK's leading careers and educational information and development website. From here, you can learn how to write a CV, how to complete an application form, how to pass psychometric tests and also how to pass any job interview.