There are several layers of Wellbeing support available at CoDA and there are staff at every level of the school that have received additional training in Mental Health and Wellbeing including 30 Staff trained in Mental Health First Aid in different roles within the school. Wellbeing support is graduated and seeks to be proactive and preventative wherever possible, but can also be responsive to needs as they arrive.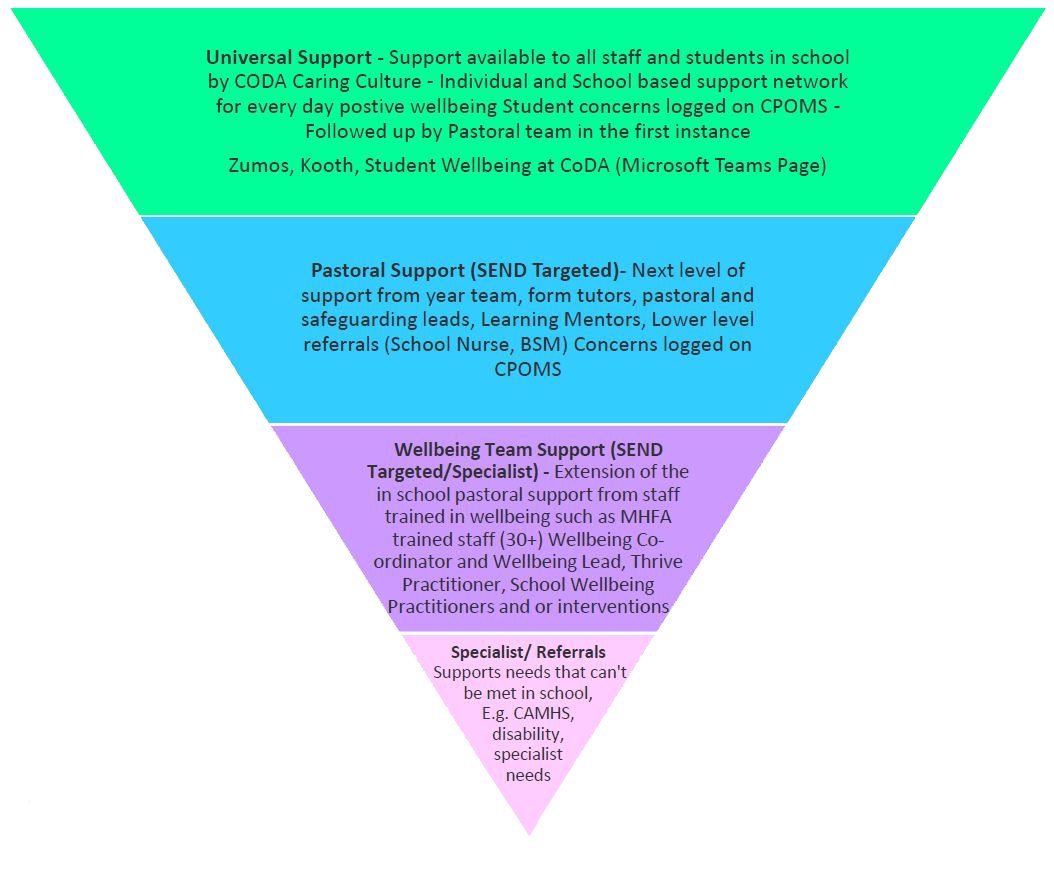 CoDA is committed to a culture of caring and supporting young people to access the right support at the right time. As part of whole school Safeguarding young people can contact any member of staff regarding wellbeing and support and relevant staff will be notified via CPOMS to ensure support is offered.
Mental Health First Aid Trained Staff
Young people can also use the Student Wellbeing at CoDA Microsoft Team page which also signposts to moderated external sources of support.
If you would like more information about Wellbeing at CODA Contact:
Mrs Tomblin (CODA Connect Centre and Wellbeing Leader)
etomblin@cityofderbyacademy.org